Dōjō - 道場

A dōjō (道場) is a hall or space for immersive learning or meditation.
We honor the Dojo intention to create unique environments and experiences to learn from, challenge, and co-design with one another. At Dojo, sometimes you're the sensei and sometimes you're the student.
Staff Success Equals Student Success.
In a world of increasing uncertainty and career anxiety, we need practical and actionable tools to help students and ourselves step into great potential.
We teach you everything you need to implement Looping practices immediately in appointments, classrooms, and newly imagined engagements.
Here is some of what you get:
A mindset and methods to overcome limiting beliefs, biases, and uncertainty
Hands-on practice with our open-source toolkit of drills, pre-designed activities, printable posters, and prototyping resources

Facilitation tips and 'wrong-solving' approaches to spark insight and inspiration for even your toughest student interventions
Collaboratively imagine new experiences for student success

Support from a community of like-minded, ambitious people who will help you and cheer you on

Individual, post-Dōjō coaching to implement then reflect on the lessons and you Dōjō project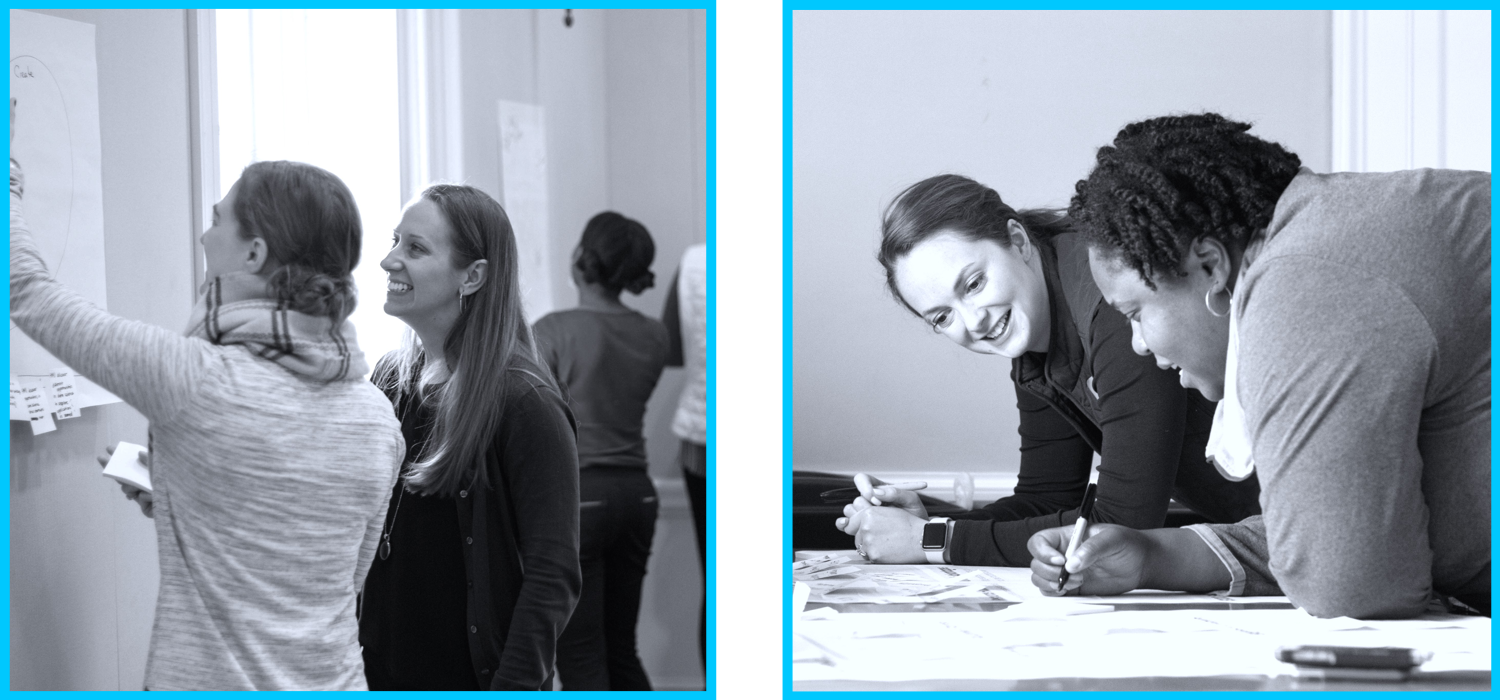 What Happens At Dōjō
Dōjō isn't your average training event. You will master the tools and steps for Looping by using them on yourself.
Together, we will use the Looping Method to identify and inhabit shared challenges and personal goals. With intentions in hand, we explore unexpected solutions through a process for creating micro-projects in the form of small experiments.
You leave armed with an actionable plan to take back to your campus and engage your work and students in new ways.
Day 1. 9:00a to 6:00p
Chapter 1: Enter Dōjō
Chapter 2: Lessons from Miagi and Packing our Bags
Chapter 3: The Looping Method: Core Principles
Chapter 4: The Four C's: Clarify, Create, Connect, Consider
Chapter 5: Drill Sergeant
Group Dinner
Day 2. 8:30a to 5:00p
Chapter 6: Check the Tires
Chapter 7: Go Small or Go Home
Chapter 8: Practice Makes Perfect
Chapter 9: Activating Your Campus
Chapter 10: The Road Before You
Chapter 11: You're the Author
The Mojo in your Dōjō Activation & Celebration
Who attends Dōjō?
Looping Method training is designed for emerging change agents in higher education. We look for people with the guts to explore new ideas and who lead collaboratively with a bias to action. For anyone excited about the University of tomorrow, Dōjō cultivates the mindset and tactical toolset to help bring it to life.
All our learners are actively engaged with students' success. From student affairs representing residence life, career development, or student engagement, or in academic affairs as an academic advisor.
People who work with students in liberal arts, first generation, and international students, find these tools especially helpful for decoding students' prospects and building smart social capital.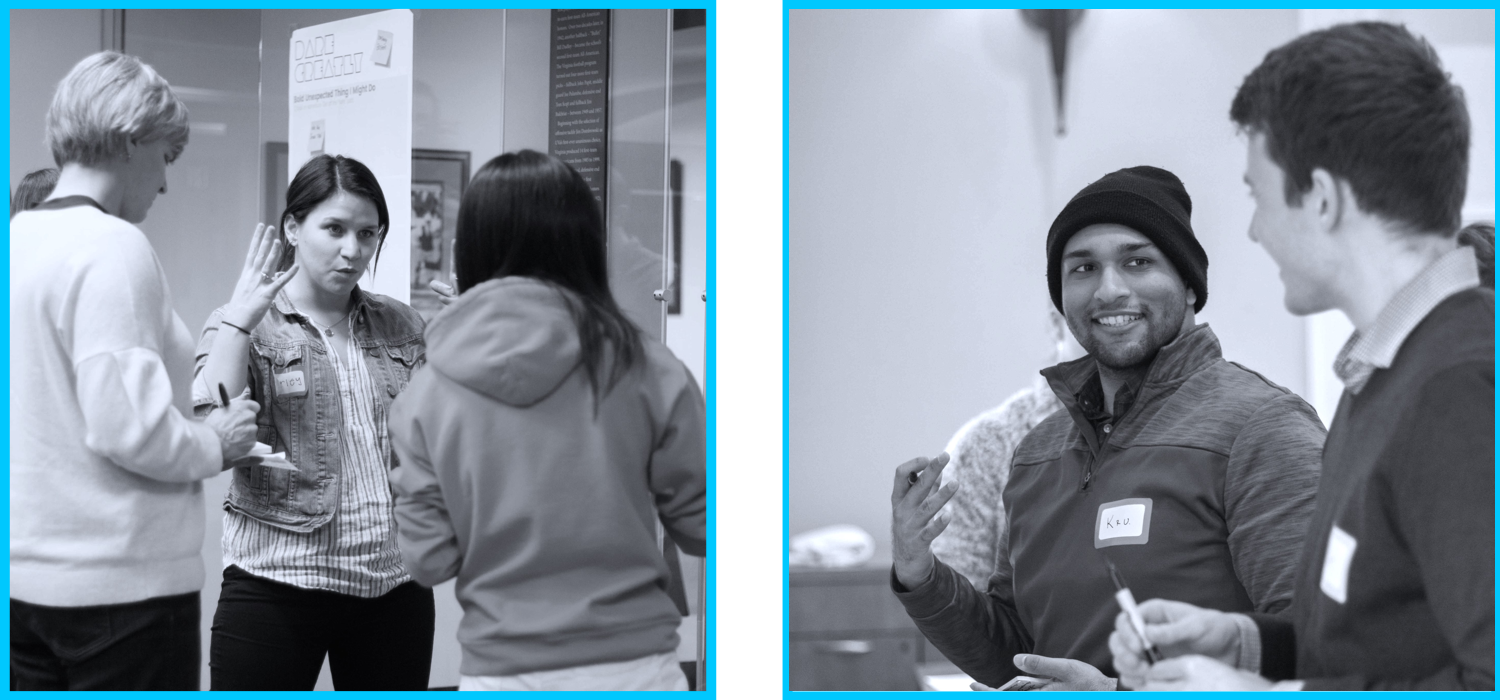 What our first class had to say.
"I want to say THANK YOU. Thank you for the opportunity to articulate and put out there my intention. That was truly the first time I said it out loud. It's been in the making for at least 3 years now and you helped me just SAY IT. I've been putting my ideas into action since that day. So THANK YOU for being you and for what you do. You truly have made a significantly positive impact in my life."
"Every single one of the exercises took me out of my comfort zone. I'm leaving inspired by new ways to think about approaching students, new questions to ask, new approaches to take, and even a new mindset to embrace."
"Loved the all the interactive aspects of the learning and that we had the freedom to discuss thoughts and ideas and explore how I would apply these activities in my work in counseling and in the classroom."

"It is so awesome to have really big poster activities to work with! I love how easy they are to use, adapt, and immediately put into practice."
"I wish I had these tools when I was in College!"
Dōjō Tour Dates
Dōjō comes to you. No time & money spent on flights and hotels. We curate a two-day, local training with cross-collaboration between participants from area schools and we keep Dōjōs small at under 30 people for a personalized experience.
Tuition for your two-day, local Dōjō is $450 a person.
Groups rates apply for teams of 3 or more from a school or organization.
To bring a Dōjō to your town, email us at [email protected]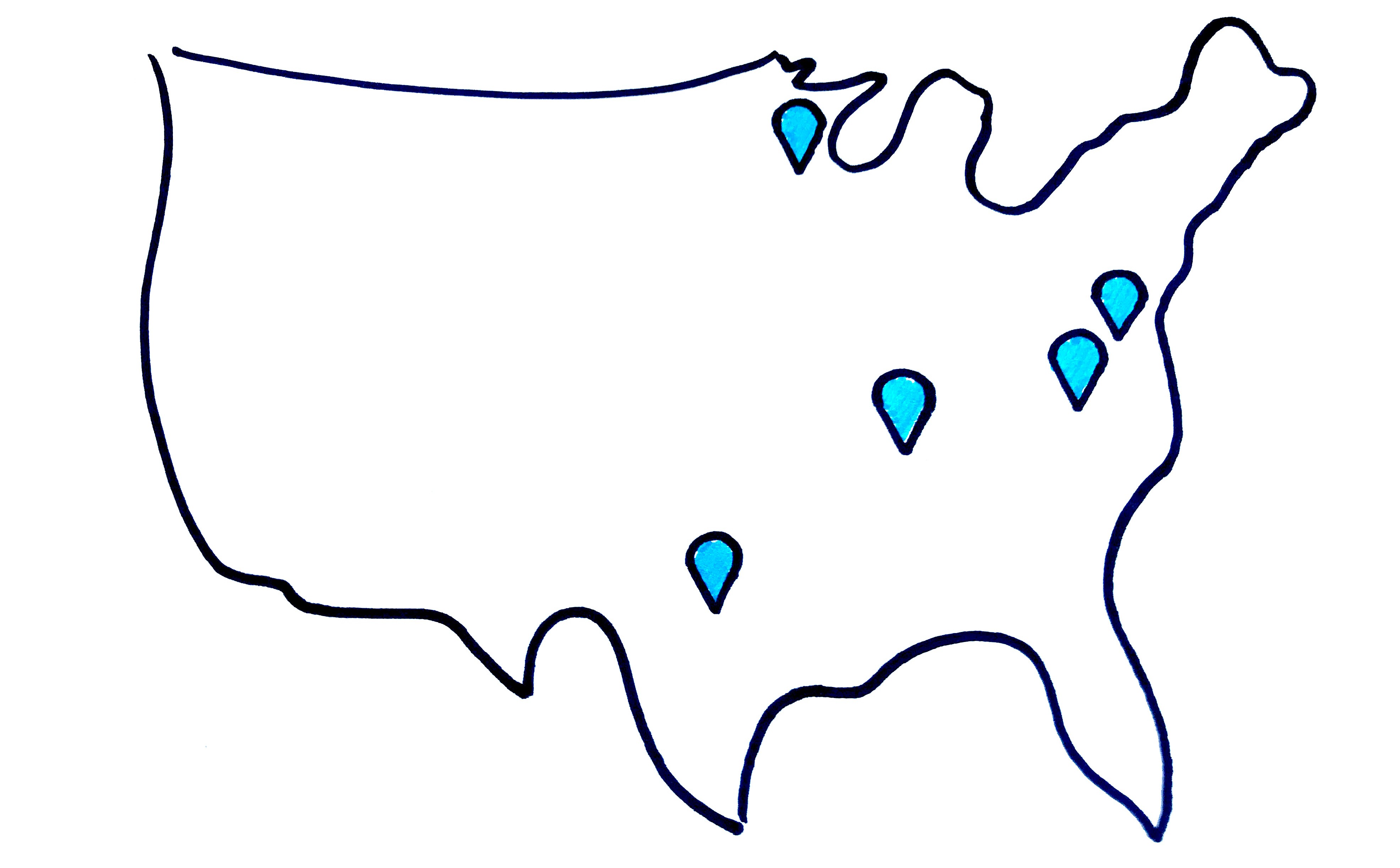 Austin, TX : June 22nd & 23rd
Washington DC : July 13th & 14th
Richmond, VA : August 10th & 11th
Duluth, MN: Coming Soon!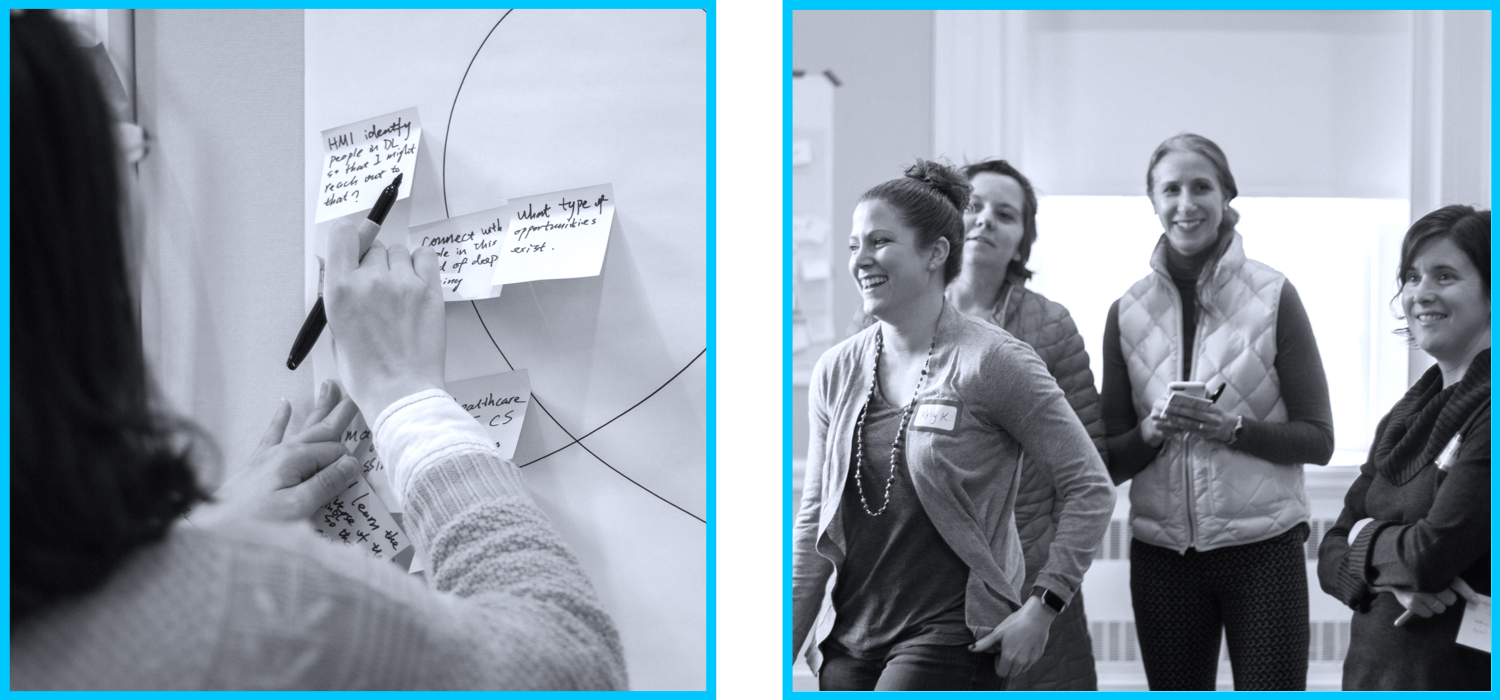 Master the Looping Method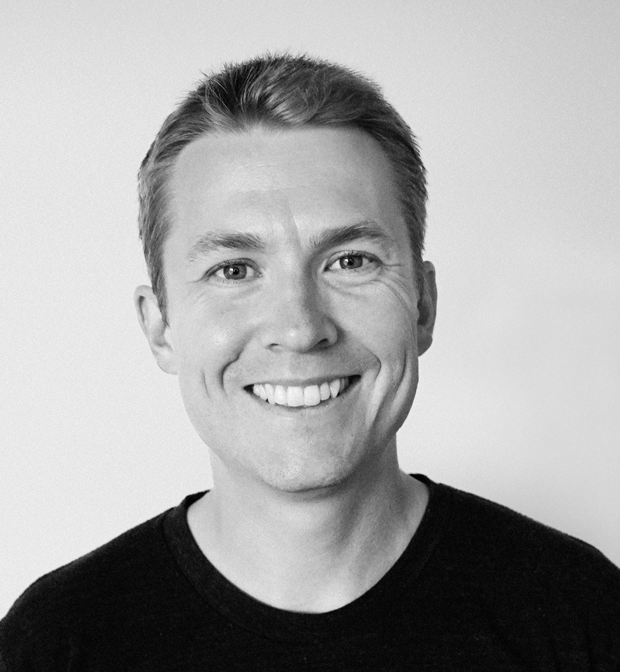 Spencer Ingram has spent the last decade using design practices to unlock the potential in ambitious students, nurse innovators, and impact entrepreneurs around the globe. He co-founded HackCville and most recently Best Monday Ever.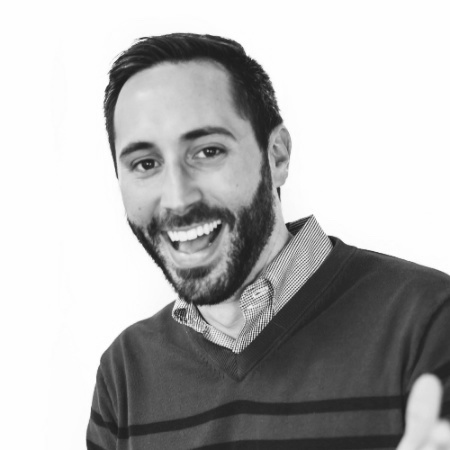 Brian LeDuc has spent his career focused on how Universities and students adapt to the new and emerging realities of higher education and work. He is co-founder at Best Monday Ever.
Frequently Asked Questions
What is included in tuition to Dōjō?
Two-day access to the Dōjō experience along with all supporting content and materials outlining the Looping Method framework (and the full content library behind it). Exclusive access to follow-up Looping Method campus ambassador guides, materials, content, and learning community. 1:1 coaching session by our team after Dōjō to encourage and activate what you learned in your work.
What should I bring?
Deep curiosity, a growth mindset, and a bias to action. Our team provides all the training materials along with snacks and refreshments. We will have lunch and dinner (day 1) together off-site and are not included in the tuition. We invite you to bring a packed lunch if you prefer.
What if I need to cancel?
We understand that life gets busy and plans change. If you need to cancel, we first invite you to transfer your spot to another person at your school. If you have trouble filling the spot, we will fully refund your ticket.
About Us
Best Monday Ever helps forward thinking companies and colleges make career development a competitive advantage.
Our Happiness Guarantee
While we have never encountered an unhappy client, if you feel we did not meet expectations, we protect your investment with a guaranteed 100% refund.
Contact
[email protected]